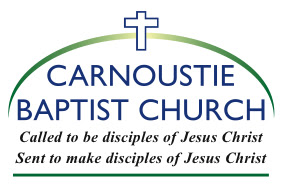 "A matter of life & death..." - Luke 9:18-27
Sermon Date

20 Sep 2020

Preacher
Rev. John Toller
Scripture

'Who is this?' (vv18-22)
➢ When have you encountered wrong, or limited, understandings of
Jesus? How has your own understanding developed over time?
➢ Why does it matter so much to have a right view of who Jesus is
and why he came?

Dying to live (vv23-27)
Read also: Romans 6; Galatians 2:20; Colossians 3:1-17
➢ Jesus calls us to deny ourselves, take up our cross daily, and follow
Him? When have you found it hardest to obey this? What has
helped you to be obedient?
➢ This is a hard message to preach to our culture and society. How
might we explain to someone that this is good news, without
removing the challenge?
http://carnoustiebaptistchurch.org/